Firm-wide View of Audit and Compliance
Firm-wide view of all regulatory obligations across all business units and agencies.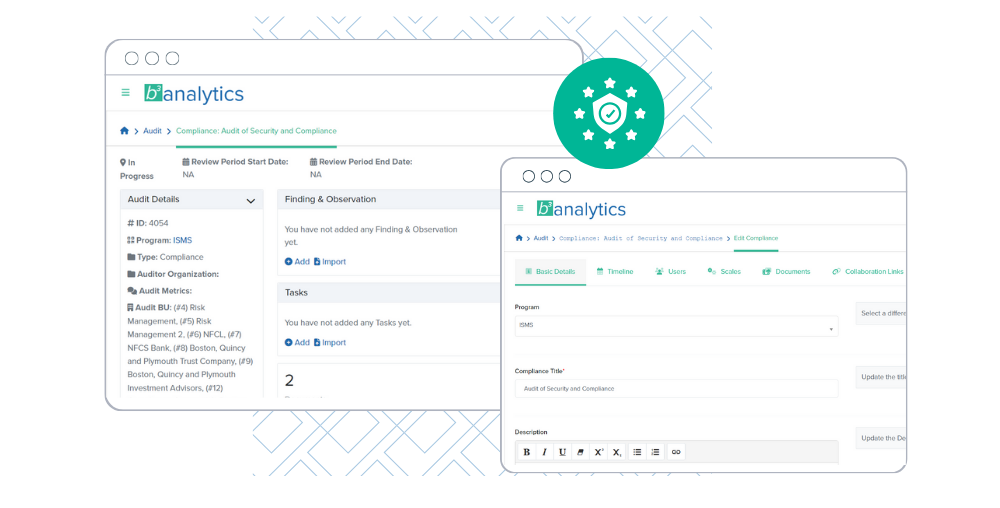 Integrated tools to perform organized change management and easily demonstrate compliance.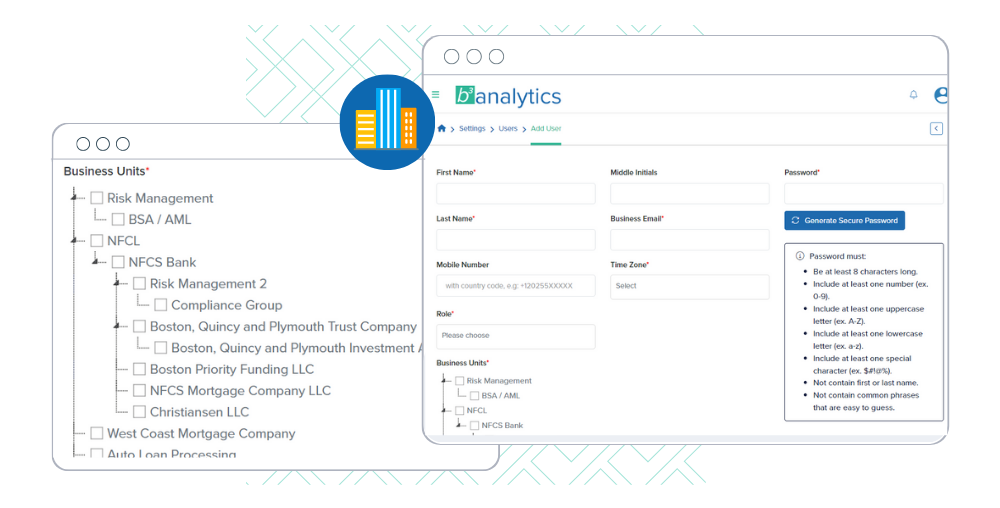 You can create and manage Business Units in hierarchical mode and assign users, audits, compliance activities and their configurational data to those. You can view reports across these hierarchies.