RegJournal
A magazine tracking the regulatory changes with a series of weekly updates to rules and related information.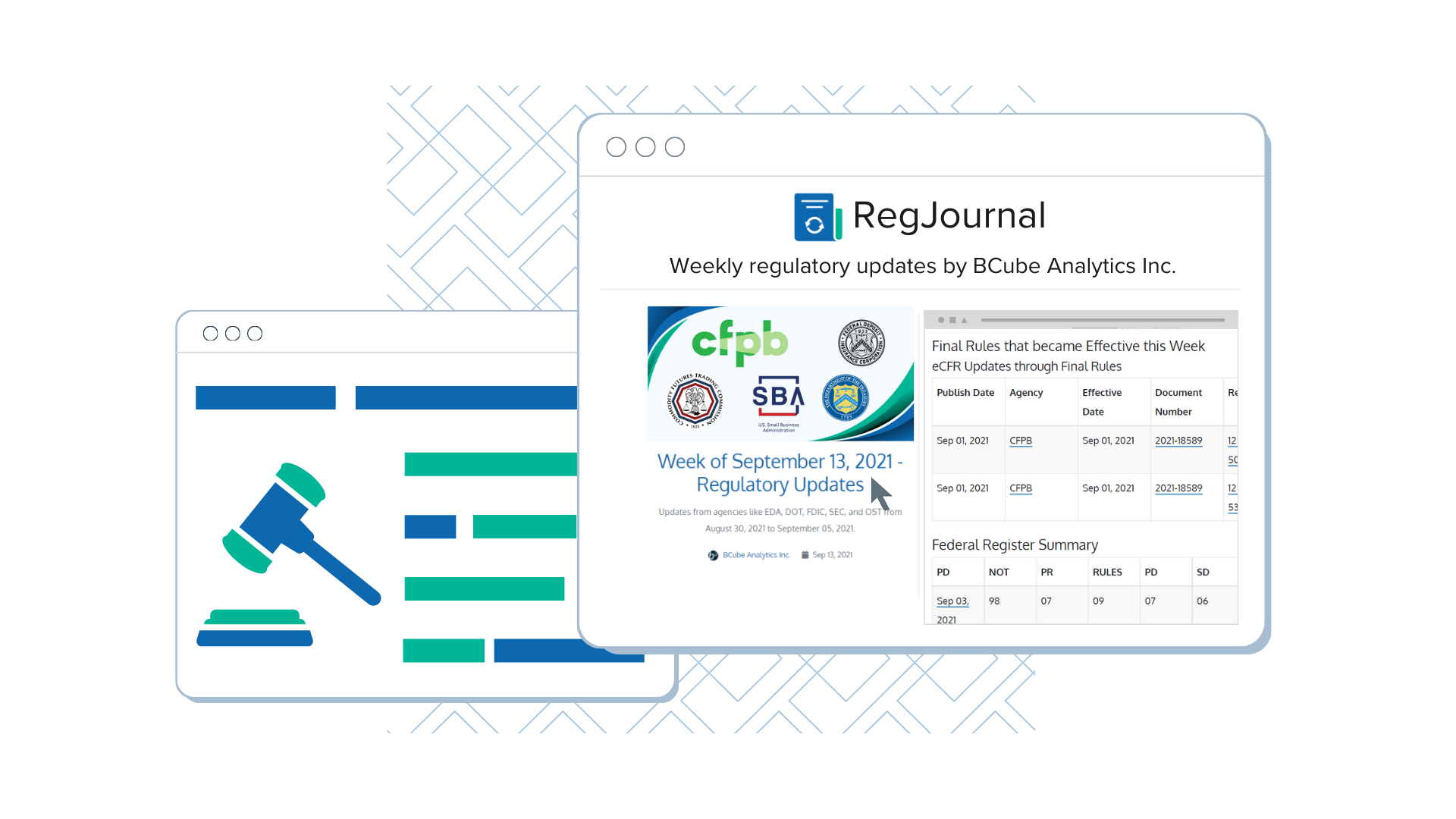 Weekly regulatory updates by BCube Analytics Inc. on Federal rules across financial services in the USA.
FAQs
At present, the content of RegJournal is free and can be accessed without any subscription. However, we intend to apply a free or nominal subscription in the coming months.
The content in BCube Analytics RegJournal is updated every week.
After subscription is applied to the RegJournal, the subscribers get notified through emails regarding the updates (based on your email subscription preference).