RegLibrary
RegLibrary delivers regulatory content (final rules, proposed rules, agency notifications, guidance, and other publications) from many US federal, US State, semi-government, International, and Non-government agencies.
Up-to-date Content Library - Fast-growing and up-to-date content library with regulations, guidance, news releases, bulletins, event information, and much more - organized by the government organizations, segmented by section and paragraph.
Receive notifications when rules change. View the current rules, their changes and perform analysis, research, or assign responsibilities with a single screen display.
With RegLibrary, users can track changes uniformly and stay compliant. The RegLibrary is available within
RegStacker
to perform any compliance or audit process.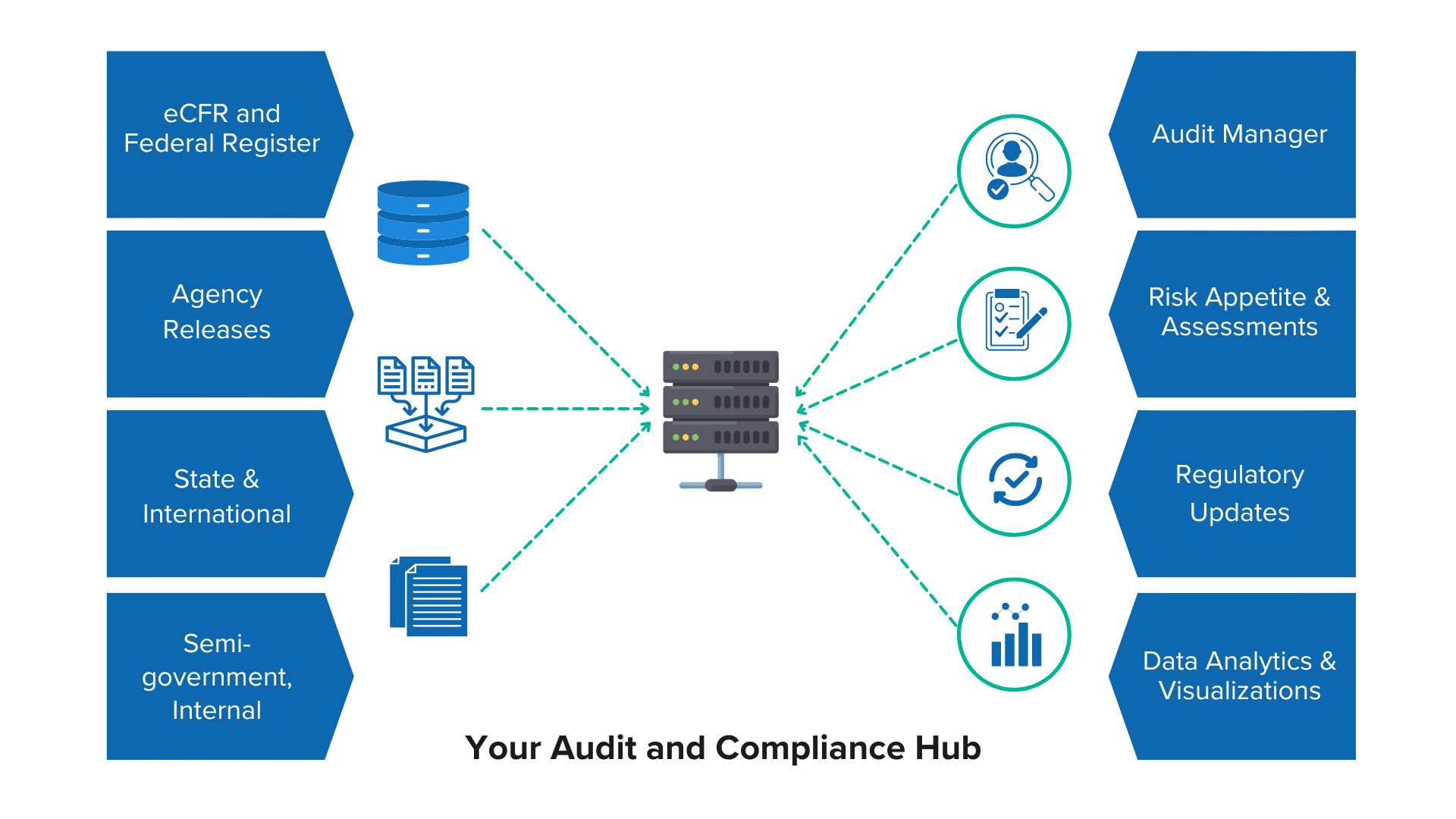 FAQs
As an usual practice with contemporary tools, the library is manually referred or expensive integration with 3rd-party systems. However, with BCube Analytics RegLibrary, you have the access to an integrated library with closely-knit tools to track and manage risks and compliance.
The content in BCube Analytics RegLibrary is updated every week with daily updates to the regulatory databases across agencies. You also get vendor/expert insights delivered to you.
Any changes to the rules trigger alerts within the App and also through emails (based on your email subscription preference within the App). You can bookmark and connect information across one or more agencies and share it with teams.