Solutions for Audit and Compliance Firms
Full-stack audit and compliance solutions for audit and compliance firms.
The
RegStacker
leverages AI to securely manage the uniform delivery of real-time audit, compliance, and regulatory services collaboratively across one or more organizations. It is available as a
SaaS or Data Center Edition
.
Transform your relationship to a tech-driven subscription service across any audit, compliance, or regulatory service. Your clients will be continuously engaged with your consultants via secure portals and request your services in a click.
Increase revenue per client by enabling them to request your services across the regulatory spectrum. Derive value for services like findings/remediation validation, etc. which are constantly backlogged but never paid. Your clients will prefer to receive consistent service across the regulatory spectrum, increasing your opportunities.
Enables your clients to outsource any audit and compliance requirements to your team. Allows clients to in-source, out-source, or co-sourced staff and services. Example - One-stop shop for any service required by the
Chief Risk Officer
, Chief Compliance Officer, or the Chief Audit Executive.
With your content, services, and BCube's technology, most GRC capabilities can be rendered obsolete, and enormous savings can derive value.
Eliminate 000's hours every year in manual data management for customer information via email or other document sharing tools. Save an equal effort for your customer as well. Improves productivity and time to focus on functional work as against manual data management.
Automate the delivery of real-time reports for your client's executive management, including the board's audit committee eliminating 00s of hours of manual processes each month.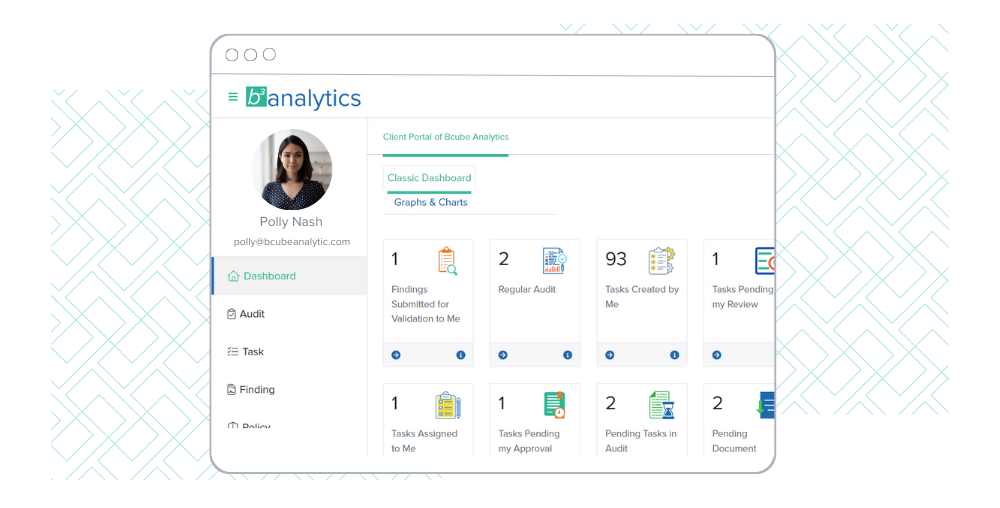 A branded client portal enables continuous customer engagement, in-portal service delivery, increase per client revenues, and value for never-paid services.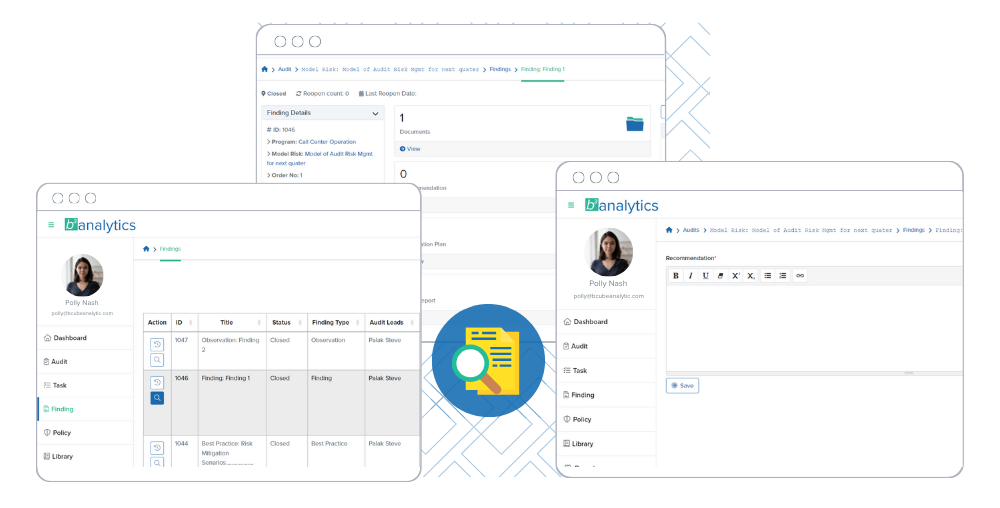 Continuously engage with your clients in a subscription model to seek audit, compliance, or regulatory services.
Implement a white-labeled RegStacker Data Center edition and assign SaaS accounts to your clients and prospects.
The transition from a project-based approach to a more stick subscription approach enables your client users to engage within the portal continuously.
Allocate your analysts and experts to deliver advisory, audit, and compliance services based on client requests or their responses to your marketing point-of-views.
Enable your client executive management to access real-time reports across the firm's risk, compliance, and audits.
For audit, compliance, risk assessment services, once findings are remediated.
Enable them to request regulatory implementation or other change management requests in a click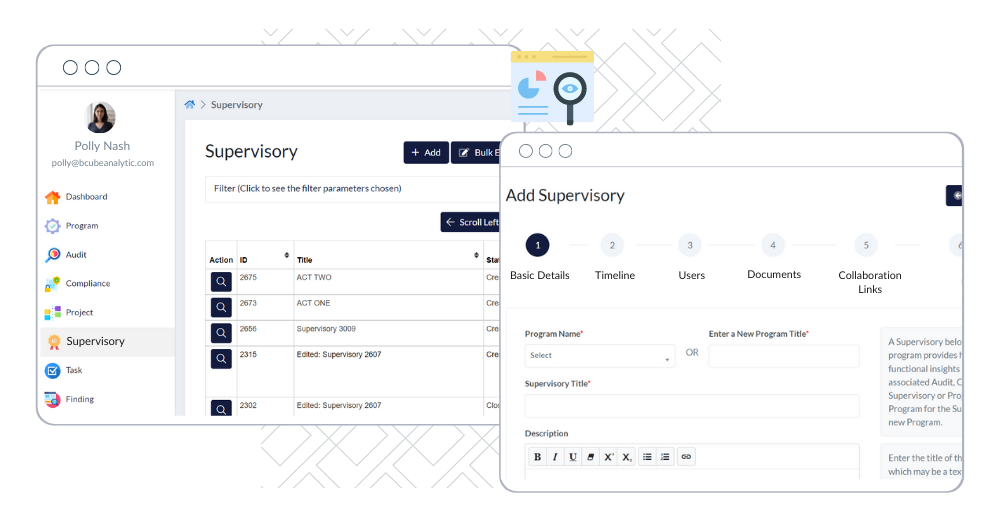 Real-time reports to executive or audit committees are available at a click—end-to-end workflow for any audit, compliance, supervisory review, or assessments.
Avail services to support your clients in a supervisory review.
Weekly updates of high-level opinions on related regulatory changes delivered to all your clients and prospects.
Implement a white-labeled RegStacker Data Center edition and assign SaaS accounts to your clients and prospects.
The regulatory library delivers change alerts.
Create regulatory opinions and deliver to clients in their portals.
The subscription model will enable you to cover costs that would otherwise have been a cost.